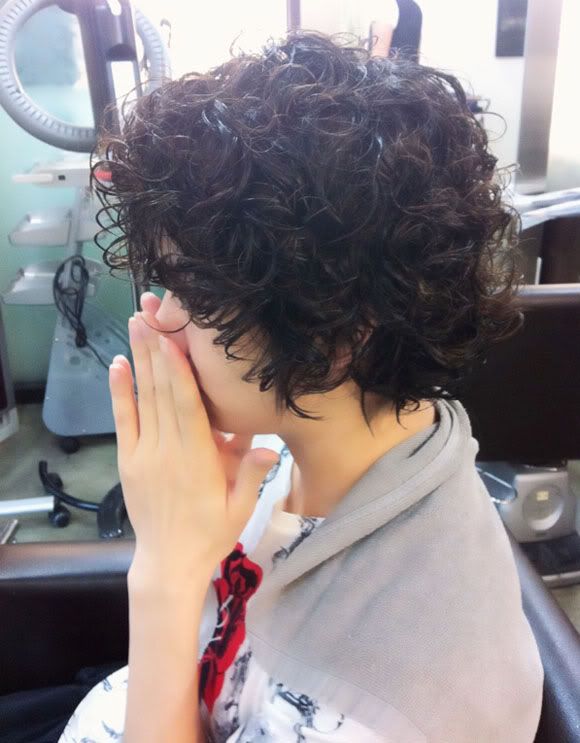 A couple of days ago, Super Junior's Heechul teased fans with a back view of his new hairdo. Earlier today, he released a better image of his newly permed hair!
On July 28th, Heechul tweeted, "My hair has become more loose. I think I'll need to perm my hair once more before our first [comeback] broadcast," and attached a side view of his curly locks.
In the photo, Heechul is seen covering his mouth with both his hands. Moreover, his porcelain skin seems to stand out brilliantly against his curly dark hair.
In response, netizens commented, "You look cool in whatever you do! There's only Heechul oppa", "Show us your face!", and "Is this the concept for the upcoming album activities?"
Meanwhile, Super Junior is scheduled to reveal their title track, "Mr. Simple", on August 2nd.
Source: Money Today Star News via Nate News
lol lol...Heenim, seriously?
I love you ...but mabye this is too much :D   O_o our lil sheep boss :D