instant curry and rice
sooooo delicious !!!!!
okay my mouth is in fire and tears fall from my eyes lol  - the curry is like a hell lol. I love it.
The rice is ******* DELICIOUS!! I LOVE IT!!!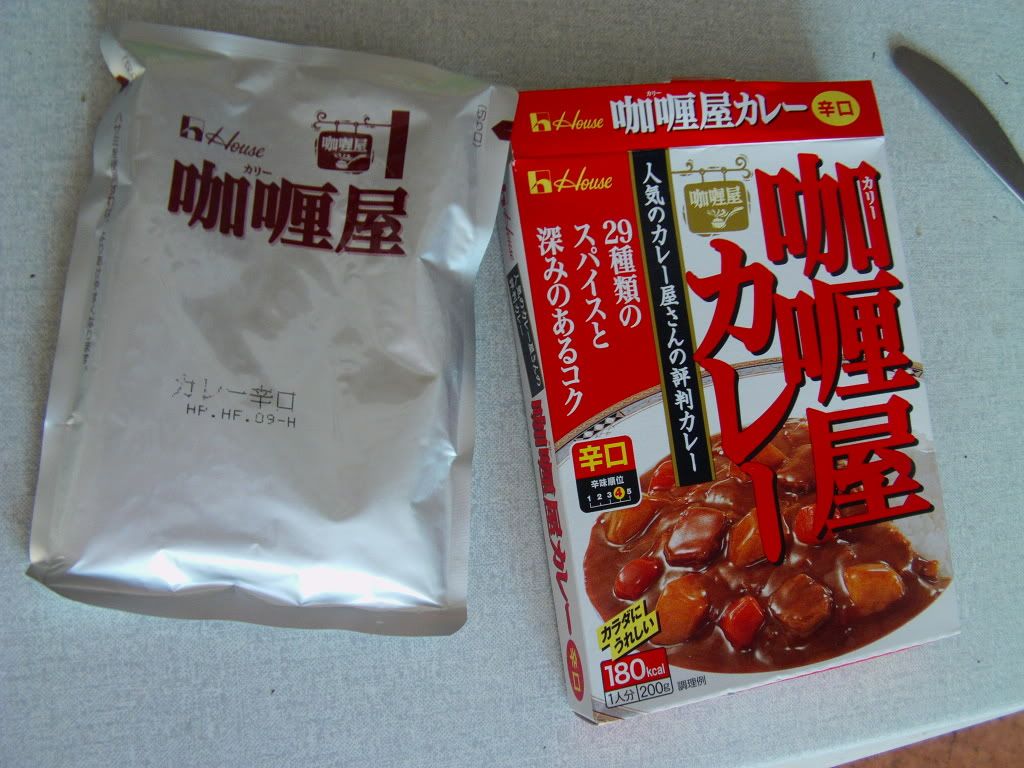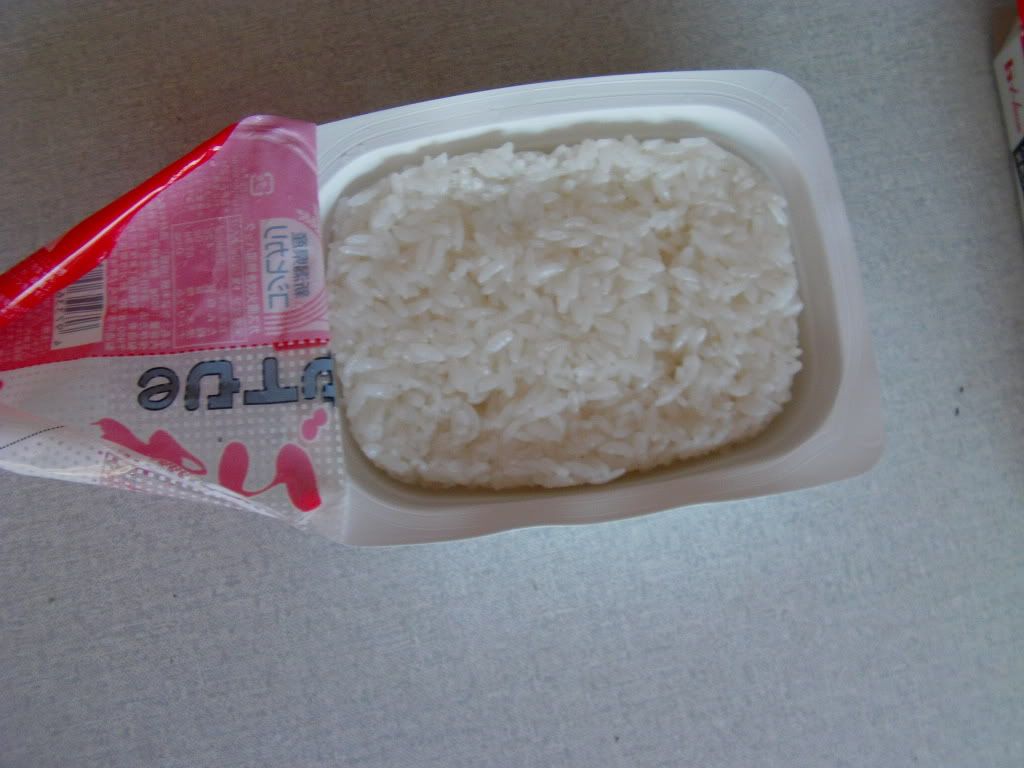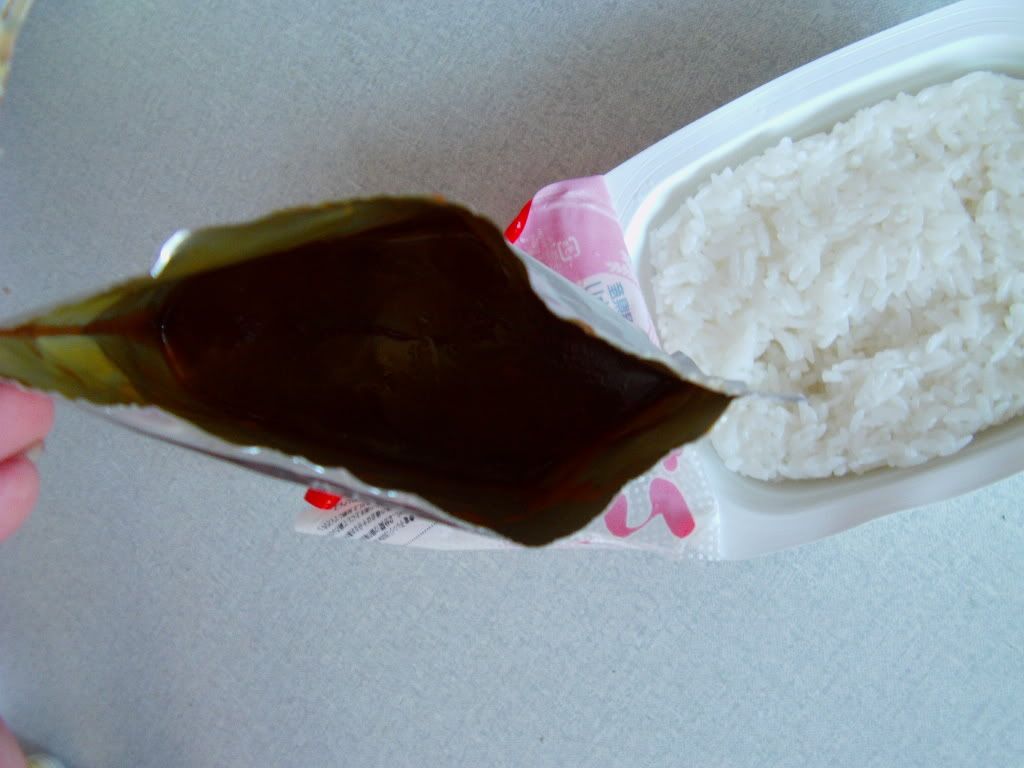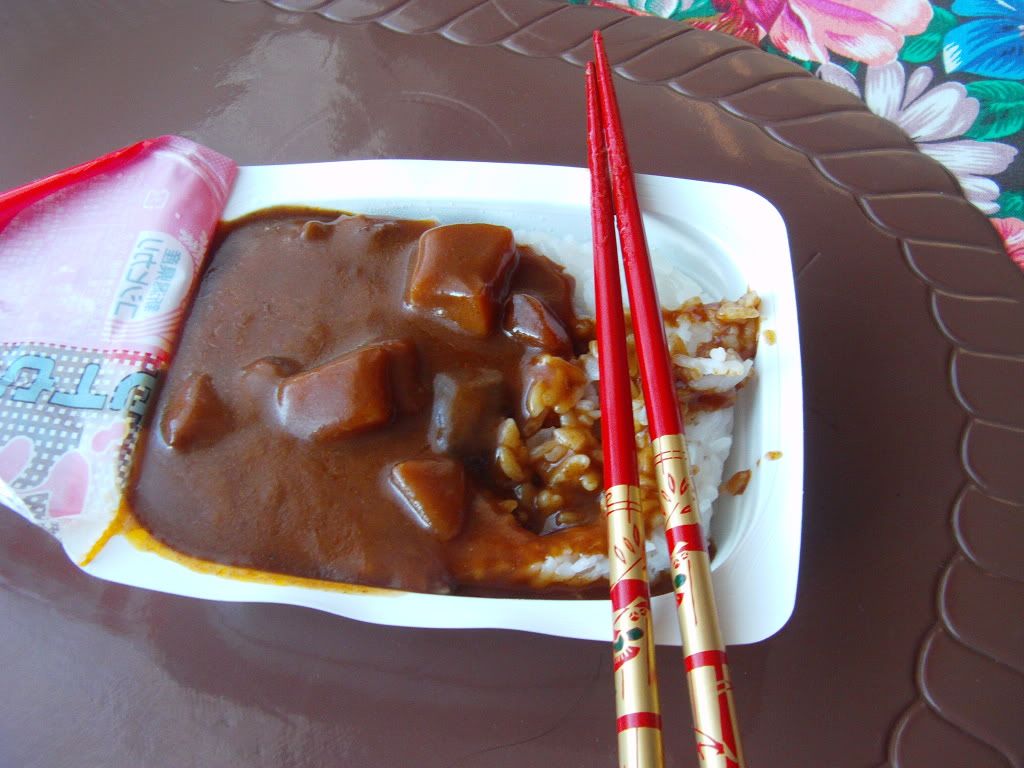 curry - rice - my japanese 箸 (hashi)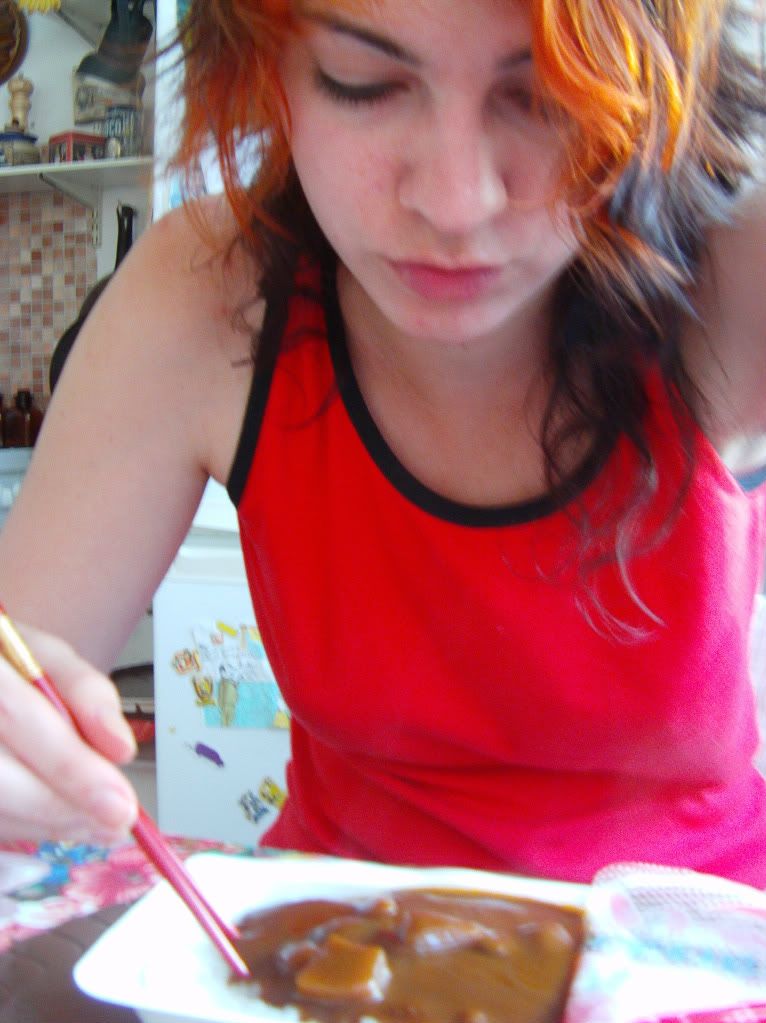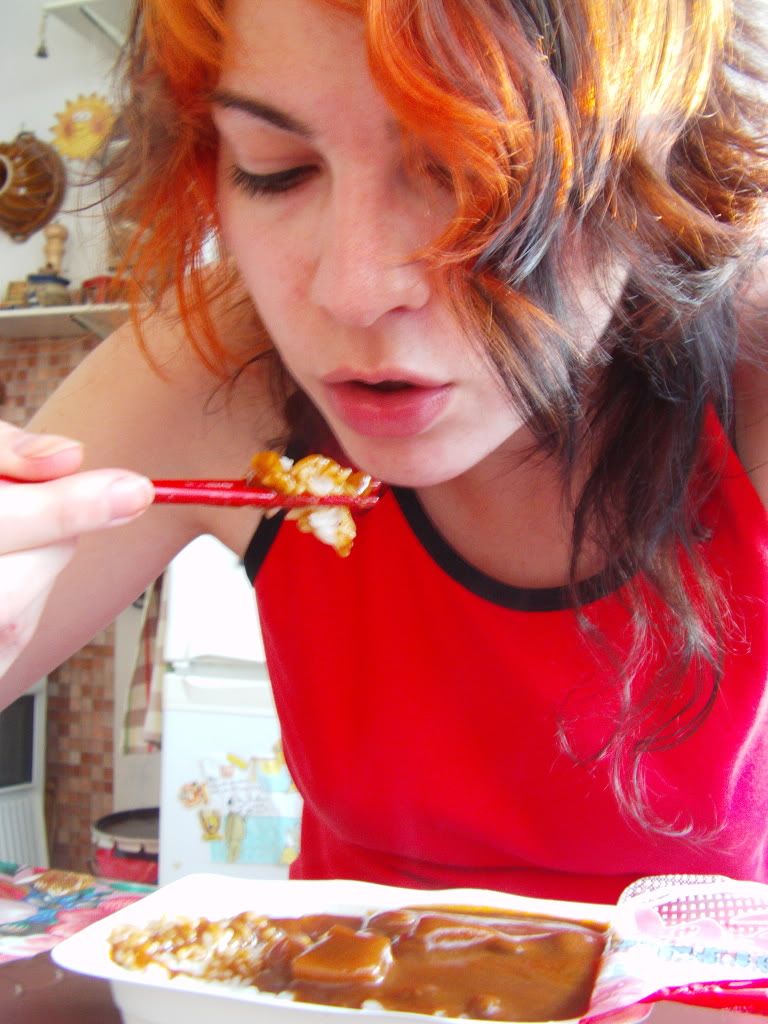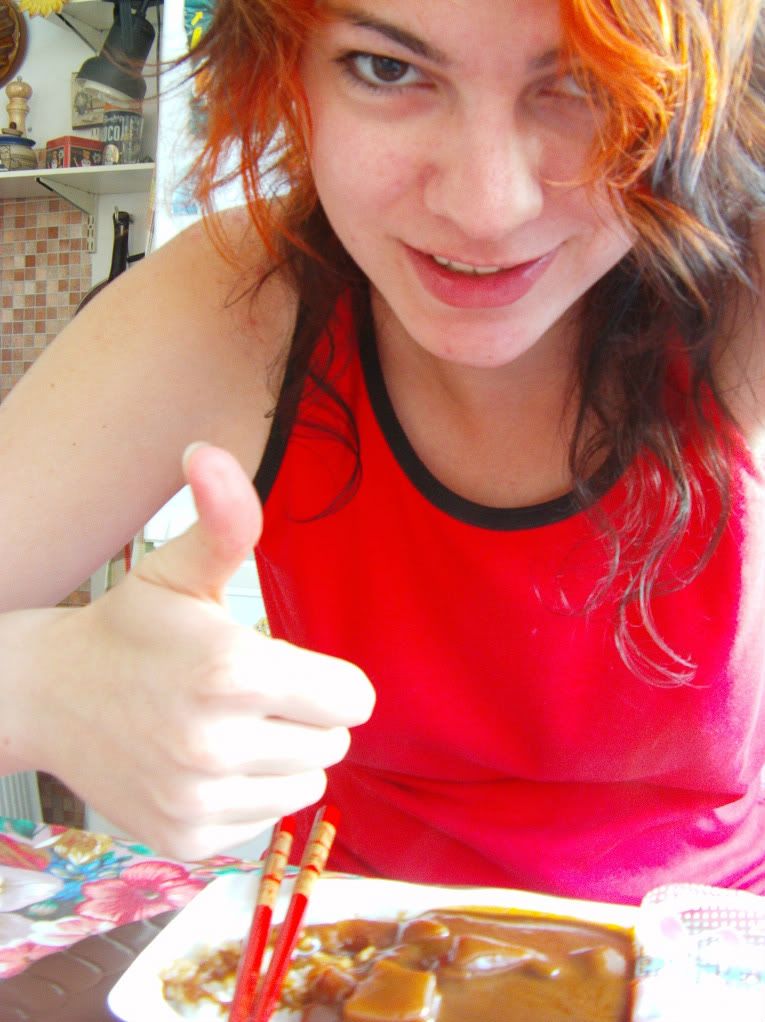 strongly recomended by Arisu !! XD
uf uf...I am so full !